Stripchat
Over time, trends can be observed in any industry. This is especially true for the erotic industry. Erotic movies are still very much in demand today and video platforms like Pornhub or XNXX record several billion page views every month. However, the social aspect is now playing an increasingly important role in the erotic industry. Many people want to dive into the world of eroticism together and spend their time there together. For this reason, erotic streaming platforms are becoming increasingly popular and well-known.
One platform that has been able to gain more and more users in recent years is Stripchat. At the beginning, this portal had its roots mainly in North and South America. But today, the streaming portal is known far beyond the country's borders. Stripchat is also becoming increasingly popular in Europe. This is one reason why we decided to take a closer look at Stripchat's streaming offer. In the process, we noticed some exciting points that we definitely don't want to withhold from you. We will also give you an overview of the structure, the offer and the costs of Stripchat Let's go!
The registration at Stripchat
Surely you have already asked yourself whether you can use Stripchat for free or whether you have to expect costs when registering. The use and registration at Stripchat is basically free of charge. But you have the possibility to support the models with a tip (the tokens) during the webcam show. Or you can join the exclusive fan club of the respective models. What is it all about? We will go into this in more detail in a moment.
What costs Stripchat? This is what you need to know about the tokens!
The tokens are a virtual means of payment with which you can support the models on Stripchat. They can always be bought in a package and are credited to your account immediately after payment. The packages and the price of the tokens are always graded according to the payment method used and the country you are in. As a guideline: The packages start at 80 tokens. These currently cost between €8.00 and €9.00.
This is how Stripchat is structured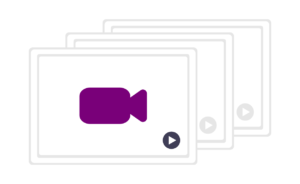 Let's take a closer look at how Stripchat is structured and what exactly awaits you there. Basically, the platform is similar to other webcam portals in terms of its structure. When you call up the Stripchat website, a clearly structured and well-arranged start page awaits you. In the upper area you have the possibility to filter for women, men, couples and transsexual persons. In the main area of the page you will find an introduction of popular users who are currently live. After that, you will be presented with webcam shows that are currently trending in your country. Finally, there are popular shows of different categories like VR or newly registered models that are online.
Now let's take a look at the features you have during the camshow. As a non-registered user, you can watch the show but have no other features beyond that. This only changes when you register with Stripchat.
As a grey user after registration you can watch the shows in full screen and write messages in the public chat, if this is allowed by the model. You can also send and receive private messages.

Green user

you are, if you have bought the first tokens on Stripchat. So you can send friend requests to the models, send tips, join private shows and start shows without other viewers with the model. For private shows, tokens are usually required from the model. However, you can find out about the costs in advance. As a green user you can also control the sex toys of the webcam models with the help of your tip.

With the Ultimate or Gold membership

even more advantages await you. For example, you can send as many messages as you want directly to the models, watch shows anonymously and give tips, receive a badge in the chat and add emojis to your messages. In addition, you can be appointed a "knight" (chat moderator) by the model and thus ensure appropriate interaction among users. The Ultimate/Gold membership will cost you $19.99 per month.
The advantages and disadvantages of Stripchat
In summary: What pros and cons await you at Stripchat?
Let's start with the things that we like about Stripchat. What stands out very positively when using Stripchat is the fact that there are a lot of models registered there. No matter what category you are looking for: One usually finds what one is looking for very quickly.
We also really like the fact that you can watch the shows without registering or signing up for a paid subscription. That is not yet a matter of course today: With other platforms such as LiveJasmin or Susi.Live for example, this is not the case.
Other points that speak for Stripchat: For the purchase, many different payment options (such as credit card, PayPal, paysafe, bank account, etc.) are offered and for beginners, a separate Stripchat Wiki was published. In this, every detail, no matter how small, is addressed. We like that very much!
By the way, you can save Stripchat and XHamsterLive as a mobile version on your smartphone or tablet with just one click. When using mobile, a small pop-up opens for this in the upper area. A cool and helpful feature.
Disadvantages? In our opinion, there are no disadvantages that speak against using Stripchat. Only the pop-ups that appear during the show can be considered annoying. However, by registering with Stripchat, you can avoid the pop-ups.
Can you earn money with Stripchat?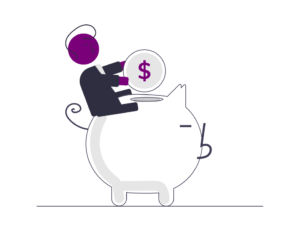 Now let's turn our attention to the models. Can you earn money with Stripchat? And if so, how high is the share that a model can keep for himself? On Stripchat you can earn money as a model during your shows with the tips/tokens, private shows, Cam2Cam shows and your fan club. You earn $0.05 per token. This means that you will be credited with half of your users' expenses.
What do we think about Stripchat?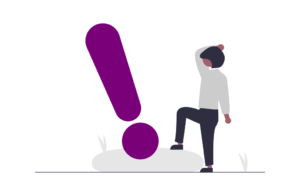 As a conclusion, we can only emphasize that Stripchat is rightly one of the best known and largest webcam platforms. The development of the number of visitors and users in the past years underlines this. Both the diversity of users and models, as well as the various interaction options on the portal itself convinced us during our research. The extensive help with the Wiki on the site rounds off the positive impression. This allows Stripchat to stand out from its strong Competition stand out.