Beeg
If you are a loyal follower of our site, then you will surely know that we exclusively present the biggest erotic websites and erotic stars here with us. But today we are going to take a look at an erotic site that has been somewhat forgotten in recent years. However, we noticed that it is still relatively often searched in Google and other search engines. The language is from the erotic platform Beeg which is available under the homepage of the same name Beeg.com. Maybe you have already asked yourself what exactly is behind Beeg and googled for it. Unfortunately, you won't find many results. For this reason, we have done extensive research and present our results here. We took a close look at the platform. As usual, you can read our results here. Let's go!
When you have found a video and click on it, you will be directly forwarded to the respective video. The special feature here is that the video sequence does not start at the beginning, but after a few seconds or minutes. With this, Beeg wants the user to get to the main part of the video immediately and can do without the intro.
The portal in numbers
At first glance, it is not obvious to outsiders how many page views the website has per month. For this reason, we have analyzed the site with various tools. We found out that the site has an average of 70-90 million visits per month. Compared to other sites, this number is rather low. Some leaders in the industry (for example, Pornhub and XNXX) have up to 3.5 billion visits per month. That equates to almost 40 times more visitors.
This is how Beeg is structured
As mentioned above, the structure of Beeg.com is very simple and straightforward. With the help of the search function you can search for certain categories (# tags) or Erotic actresses search. Beyond that, however, no further filter functions are given to you. Unfortunately, Beeg is also structured in such a way that you do not have the option to save, like or comment on videos. The focus is clearly on watching erotic videos. Beyond that, no functions are offered on the part of Beeg.
Is the use of Beeg.com free of charge or can costs arise?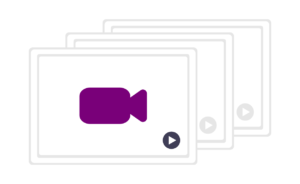 Like most adult platforms, Beeg is financed by the insertion of advertisements. These ads are shown at the bottom of the page or in front of the videos. For this reason, the use of the video platform is not associated with any further costs for you. We also could not find that a paid version of Beeg is offered. Other adult websites often offer a special premium program where, for example, you do not see any ads or can watch videos in Full HD/VR. However, this is not the case with Beeg.com.
Our conclusion about Beeg!
So what do we think of Beeg? First of all, we have to say that the site really stands out for its simplicity. Within seconds of first accessing the page, you can already land in the main part of the video, which Beeg does automatically for the user. This is actually an advantage that Beeg has over the other portals. So the motto "The simplest" applies 100% to the site here.
However, this is exactly a big disadvantage at the same time. Because apart from video playback, you don't have any other interaction options on the platform. You can't like, comment on or save any videos. You also can't follow any performers. Beeg.com is purely designed for those who want to watch erotic videos as quickly as possible.
In addition, there are only very few videos online on the platform itself. You will find much more footage on other portals. It also almost seems as if the site has not been actively managed for quite some time. The simple concept of the website still worked well in the years up to 2015. However, we are starting to notice that many users place a high value on interaction within the platform. For this reason, we prefer to recommend portals such as Pornhub, Brazzers or also YouPorn.