Streamate
Streamate – When you hear this name for the first time, you tend not to think of an erotic streaming platform. Rather, one suspects that a conventional streaming platform like Twitch with adult content is hidden behind this name. But a closer look quickly reveals that this is not the case. Streamate is one of the oldest erotic streaming services and enjoys great popularity worldwide. Nowadays, the platform also appears under different names and has many millions of users. For this reason, we should take a closer look at this platform today. What can you expect? We will give you information about how Streamate is structured and what features the network offers you. We will also give you an overview of possible costs and take a look at the most popular partner sites of the platform. Let's not waste time and get started!
Once you are in the webcam chat of your choice, you have the option to write messages in the public chat or request certain actions from the person in front of the camera. However, you can also go into a private show with the webcam model. We'll explain to you now how exactly this works and when costs start to accrue.
Is Streamate free of charge or subject to a fee?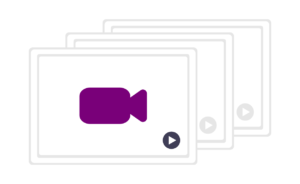 As usual with many other cam platforms, registration with Streamate is free of charge and without obligation. During registration you will be asked to choose a payment method. But you don't have to worry about that. There are no fees for the registration at Streamate. With your registration you can add models to your favorites list and see when they start streaming. You also have the possibility to write messages in the public chat with your registration. But then the free features of Streamate are already used up. You cannot use any other free features on the site.
You have to pay
Streamate uses its own payment method called G (Gold). One G (1G) is equal to one USD or about 1,10€ (depending on the current EUR/USD exchange rate).
For example, if you want to see certain actions in front of the camera, you have to pay a certain amount to the model. The costs are set by the model itself. The costs for showing certain body parts are on average between 10-30 G and turn out to be a bit higher than on other platforms.
You also have the option to go into a private chat and communicate with the model via webcam. This function is also subject to a charge and is billed by the minute. On average, you have to expect costs of 5-8$ per minute.
Known variants of the platform
In the introduction we talked about Streamate appearing under different names. These so-called whitelabels offer the same features as Stremate and are built identically. However, they differ in their color scheme and logos. The most famous Streamate whitelabel is Jerkmate. But also the livecam offer of Pornhub and RedTube is based on the Streamate system. If you look at the different pages, you will see that very quickly.
What is our conclusion about Streamate?
What is our conclusion about Streamate? Let's start with the things we like first.
As mentioned before, despite the rather low number of users, many webcam models are active on the site. This leads to the fact that there are often only a few viewers in the shows. You won't find any webcam shows with hundreds or even thousands of viewers like the ones on Chaturbate. The chances that you will be noticed by the model during the show are much higher.
We also like the simple and modern design of the site. All functions are easy to find and the extensive filter options allow you to quickly find the show of your choice.
What do we not like? Probably the biggest drawback is the rather high costs that can be incurred when using the premium features. You should also be aware that you have already specified a means of payment during your registration. This can lead to debits on your account without further consent. Please be careful when using them and keep this in mind.