YouPorn
Following the world's largest video platform YouTube, one of the most famous video networks on the Internet was established in the early 2000s. As you might have guessed, we are talking about YouPorn. This counts next to Pornhub, RedTube, XNXX, Brazzers, XVideos and XHamster are probably the biggest video networks you can find on the Internet. So it's about time we took a closer look at this platform, isn't it? In our article, you will learn who exactly is behind the portal and how YouPorn is structured. In the second part, we will give you information about the costs, take a look at the exclusive YouPorn Premium and present the advantages and disadvantages of the platform. One thing we can tell you right now: YouPorn offers you more than you might think at first glance. For this reason, we shouldn't waste any time and start with our experience report!
The portal in numbers
As with most adult websites, you can hardly find any reliable information on the Internet about monthly visitors or page views. For this reason, we had to get a little creative with our research. We analyzed the site with various online marketing tools and came to the conclusion that YouPorn has around 120-130 million visits per month. At first glance, this number sounds very high, which it is. However, Pornhub and XNXX have over 2 billion visits per month. So, if we compare the biggest portals, YouPorn rather takes a place in the back ranks. We have talked enough about the number of pages. Now let's dare to take a look at the portal itself.
The structure of YouPorn
Unlike most erotic sites, YouPorn appears very transparent and inviting with its structure and bright design. When you go to the homepage, you first get various video suggestions. Especially handy: If you register for free or visit the site several times via the same browser, the video suggestions are individualized according to your preferences. In addition to the video suggestions, you can view the most popular categories, videos in your country, and recently added videos on the home page. At the bottom of the page, various video collections with different themes and different erotic stories await you.
Is YouPorn completely free or do you have to expect costs?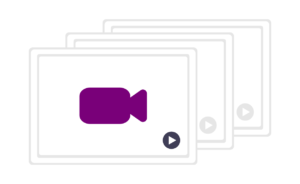 Let's now take a look at a question that is asked particularly frequently in relation to using YouPorn. Can you use the video platform completely free of charge or do you have to expect fees as soon as you watch the videos there? Again, as with almost all other platforms, we can reassure you. YouPorn can be used completely free of charge. Only the YouPorn Premium subscription is associated with fees. However, this subscription could be particularly interesting for you. Why? Let's take a look at that now.
YouPorn Premium
As with all Mindgeek erotic websites, YouPorn also offers a paid plan. This currently costs you between 5-10€ per month. The price always depends on the period you book. But what are the advantages of YouPorn Premium? For one, you have the option to enjoy many videos in full HD (1080p) and even in VR. Another big advantage is that you won't see any ads when using the website with the Premium version. A premium subscription is especially suitable for you if you frequently visit the site.
Our conclusion about YouPorn!
What conclusion can we give you about YouPorn? First of all, we have to praise YouPorn for its user-friendliness, which clearly distinguishes it from other portals. The portal is clearly structured, the homepage is clearly laid out and all functions are available even without a membership or registration (we remember RedTube, for example, where the search function could not be used in the mobile view). Furthermore, as usual with all Mindgeek portals, YouPorn features the most famous performers. A small minus point could be that, for example, Pornhub has significantly more amateur models registered and regularly publishes new content there. Beyond that, however, we did not notice any points that speak against using YouPorn.