RedTube
Since 2007, one of the biggest erotic platforms ever exists on the Internet: We are talking about the erotic website RedTube The name is clearly based on the world's largest video platform YouTube, but it has nothing to do with erotic content. In recent years, however, RedTube.com has been able to make a name for itself and is now one of the largest websites in the world. For this reason, we should take a closer look at RedTube today. As always, we will start with an overview of the company behind the platform and take a closer look at the site and its various sections. After that, we'll ask ourselves an important question: What should you pay attention to when using the platform? And do you have to reckon with any costs that may arise (even hidden)? That's exactly what we'll look at now, and much more Let's get started!
The portal in numbers
Unlike Pornhub, RedTube unfortunately does not publish any information about the Insights published information about the number of website visits. But that is not a bad thing. With the help of various online marketing tools, we were able to determine an approximate number of monthly visitors. According to the analysis tool from Similarweb, an average of around 120 million people visit the RedTube.com site every month. At first glance, this number sounds very high. Compared to XNXX or Pornhub, however, the number of monthly users is rather low. We remember: Both of the aforementioned platforms have about 20 times more monthly visitors on their site, with 2-3 billion visits.
How is the platform structured?
Basically, the structure is very similar to other sites that are also operated by Mindgeek. On the homepage, popular videos from the platform are suggested to you. In addition, you will also be given an overview of which categories are currently trending in your country. As with Pornhub.com, the site is rather dark and simple. As a user, you can quickly find your way around and don't have to search for long. At RedTube, you are also offered a registration, with which you can enjoy some advantages. With the registration you have the possibility to comment, save and download videos. This registration is free of charge for you. But what about the rest?
Is RedTube free of charge? Or do you have to expect costs?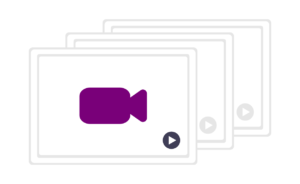 To answer your question quickly: RedTube is free of charge and you don't have to expect any hidden costs when you watch videos on RedTube.com. RedTube is financed exclusively through the insertion of advertisements on the site and commercials between the videos. However, there is also a paid version of RedTube, known as RedTube Premium. The advantages of RedTube Premium should not go unmentioned at this point.
RedTube Premium
Similar to Pornhub Premium, with a paid membership at RedTube you have the options to watch videos without commercial breaks or ads. Especially if you are on RedTube more often and watch videos there, the membership can pay off quickly. Because in addition to ad-free content, the premium version lets you watch and download videos in 1080p and exclusive content that is withheld from regular users.
RedTube by chance in the public
Normally, you hear rather less in the media about porn platforms like RedTube, Pornhub and Co. But at the end of 2013, this should change quite quickly. Because that's when RedTube became an important, but rather uninvolved part of a scandal in Germany. A company called "The Archive AG" wrongfully sent warning letters to supposed users of the platform starting in December 2013. According to the lawyers, the main component of these warning letters was the unlawful use and storage of various erotic films. However, these warnings were not legally valid, but only had the purpose of unsettling users and provoking a monetary payment. The lawyers asked the viewers to pay a fine of 250.00€. However, this was not permissible, as the films were not stored on the hard drive as claimed and no copyrights were violated. By the way, the law firm involved dissolved shortly after the scandal became known.
What do we think of RedTube?
RedTube convinces with its simple, clear and fast Internet presence. As a user, you can quickly find your way around and access a variety of different videos. The operation is intuitive and is hardly disturbed by the display of advertising. This applies to both mobile use and the desktop website.
Another advantage of RedTube is that there are also the most famous actors and actresses represented with different videos. In addition, you can also find there the most famous Channels and producers with their content.
What we did not like so much in our test: without registration, you do not have the option to search for specific videos or artists. This can be annoying during longer use. However, this is also the only negative point that we noticed during our research.