Jerkmate
For several years, a change can be observed in the erotic industry. In particular, portals that enable interaction between users are taking on an increasingly important role. These platforms now represent serious competition for normal adult websites. Today we want to deal with a relatively young portal. We are talking about Jerkmate. The platform itself advertises a particularly interactive and user-friendly interface. The advertising campaigns also feature one or two well-known actresses such as Adriana Chechik appear. But can Jerkmate really keep its promise? As an outsider, you learn relatively little about Jerkmate and its functions. For this reason, we signed up for you and tested the network extensively. And in doing so, we came across a point that we would not have expected Find out our experience now!
Is Jerkmate free of charge or subject to a fee?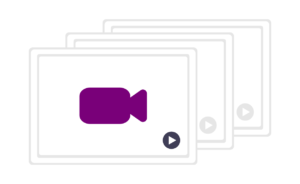 The registration at Jerkmate is completely free of charge. However, you must specify a payment method when registering. You have the choice between PayPal, a credit card, Paysafe and other transfer providers. Among other things, the payment method serves as proof of age. You do not have to worry that Jerkmate will charge you for the registration. Only when using Jerkmate Gold will fees be due. But how exactly does the Gold version work?
Jerkmate Gold
As a normal (or free) user you have the possibility to watch different webcams and to write messages in the public chat. There your messages can be read by all viewers. You can also save different models of your choice in your favorites list and see them immediately when they are online. This is where Jerkmate differs from other webcam platforms. Often, you can only use the chat function there for a fee or only after you have already donated a certain amount to the model.
Jerkmate Gold also offers some advantages that may be interesting for you as a user. The Gold version is not a subscription, but only a paraphrase for paid actions on the site. So if you don't take advantage of any Gold offers, you won't be charged anything. For example, you can make certain requests via an interactive menu. Depending on the type and scope of the request, the price is also calculated. In addition, each webcam model can set the prices for the various wishes that can be expressed. The currency in Jerkmate is called "G" for gold. For example, showing certain parts of the body costs 3-5 G. The conversion into Euro is as follows:
1G equals 1$ (approx. 1,08€, but the Euro amount can fluctuate depending on the exchange rate)
With Jerkmate Gold you can also go on a private webcam show with the model. In this you can also participate with your webcam and microphone. You can also choose if other users can watch the private show or if you can stay private with the model. The cost for a private show with no other viewers is around $5-8 per minute, while the cost for a private show with other viewers is around $2-5 per minute. Prices may vary slightly between different models.
Jerkmate Rewards
As a user of Jerkmate, you have the opportunity to benefit from the rewards program. Think of Jerkmate Rewards as a kind of loyalty bonus for particularly active users. If you spend 2 minutes in a private (paid) chat every day, i.e. within 24 hours, you will be credited with one active day. After 60 active days you will receive a cashback of 5% on your spending. After 360 days, the cashback increases up to 10%.
What is our conclusion about Jerkmate?
Basically, Jerkmate makes a solid impression on us. There are many active webcam models on the platform, and the comprehensive filter options allow you to find the right webcam show for almost every preference. However, if you want to see more of the webcam models or enjoy private shows, you usually have to use the Gold features. This is always associated with costs.
But one point surprised us. In the course of our research, we discovered that Jerkmate is merely a whitelabel from the streaming platform Streamate is. A whitelabel is understood to be in duplicate that appears under a different name. So, we can recommend you to register directly with Streamate. Both platforms are identical in terms of their operation and differ only in their color scheme.