Aische Pervers
Aische Pervers is one of the most famous amateur erotic models in Germany. She was born on April 22, 1986 in Kleeve. Already at a young age Aische has ventured into the scene and reached many viewers from Germany as a camgirl. Her trademark is the extroverted and open approach to the subject of sex, which she shows in public and in her videos. Meanwhile, Aische is not only in the erotic industry on the road, but has also built an entrepreneurial mainstay. We will now go into this and many more things.
Then you should not miss her live shows at ! 🔥
This is what Aische Pervers does today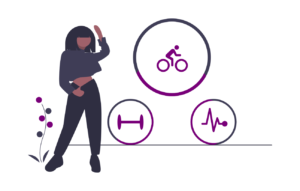 Aische is still active as a performer and continues to produce amateur recordings, which she publishes on her website or well-known video networks. She also appears more frequently in public as a presenter, singer, actress or djane. She was thus able to significantly increase her level of awareness outside the erotic scene, especially in Germany. On her website and the store integrated into it, users have the opportunity to purchase items from her. She also offers private webcam sessions there.
Aische Pervers

private
Aische is and has always been a very open person when it comes to sexuality and eroticism. This has not changed much today. Currently Aische Pervers lives and works in Berlin. In her free time she spends most of her time in the gym, because she attaches great importance to her physical fitness. Another great passion of hers are her dogs. She is currently living in an open relationship. However, nothing is known about her current partner.