MyDirtyHobby
Are you passionate about watching adult content videos, but can't find your way around the countless video providers? We at All Actresses help you get an overview! Today we take a closer look MyDirtyHobby and clarify what is behind the label. The erotic platform MyDirtyHobby has been active for quite some time and has achieved great popularity in the German-speaking world over the past few years. No wonder, then, if you have already heard of this platform. We can tell you in advance that this is mainly due to the many professional amateurs that are represented on MyDirtyHobby. Let's take a look at what MDH has to offer in terms of content, how the site is structured and what costs you will have to pay as a user. Let's start now!
How is MyDirtyHobby structured?
As soon as we get to the homepage of MDH, we immediately notice the different categories that the portal has to offer. The website is very clearly structured and is divided into the following topics: Webcams, Videos, Channels, Erotic Categories and the MDH Shop. In addition, the core of MyDirtyHobby is also presented – the amateurs. Here it is again differentiated between "Top Amateurs", "New Amateurs" and "Exclusive Amateurs". The exclusive amateurs here also include well-known models from German-speaking countries such as Fiona Fuchs, Lara Bergmann and Hanna Secret.
With the help of MyDirtyHobby's own currency, you can actively participate in the shows in the live cam area by sending the so-called "Dirtycents" as a tip to the model or by giving your contribution for certain actions. You can also send direct messages to the model or watch her exclusive video clips and pictures for a certain amount of dirtycents. In order for you to view MDH's suggested content at all, you need to register first. There is no possibility to watch preview videos. This applies to both the video content and the live cams. What is necessary for the registration and whether it is chargeable, we explain to you now.
The registration at MyDirtyHobby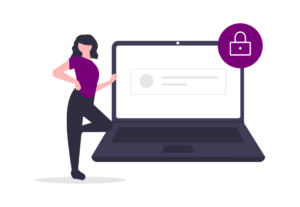 As with all other platforms in the adult sector, you should be at least 18 years old before you start the registration process. In the first step for the registration no sensitive data is requested. You only need to think of a username and password, as well as a valid email address. After entering the requested login data, however, MyDirtyHobby directs you directly to the payment menu. There you will be asked to choose your desired payment method and the Dirtycent package that suits you best. MyDirtyHobby does not offer a trial registration or a light version of the account.
What does MyDirtyHobby cost? This is what is behind the Dirtycents
Basically, you can only use MyDirtyHobby if you create a paid profile. However, you don't sign up for a subscription or something similar that deducts money from you every month, but rather it's a one-time payment. You exchange real money for the MDH currency "Dirtycents" during the payment process. The cost of the packages varies depending on the number of dirty cents they contain.
The prices for MyDirtyHobby's own currency are staggered as follows
800 Dirtycents approx. 10€
1200 Dirtycents approx. 15€
2000 Dirtycents approx. 25€
4000 Dirtycents approx. 50€
The prices for the dirtycents can vary in the period of special offers of MyDirtyHobby. Often you get additional Dirtycents for free or you get a special price advantage when buying a bigger package.
Can you earn money with MyDirtyHobby?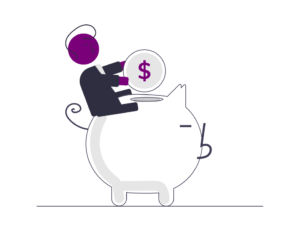 Now we come to the question if you can earn money with MyDirtyHobby. If you have ever thought about becoming a professional model and uploading your own content for which you will be paid monthly, then this section might be particularly interesting for you.
MyDirtyHobby offers you the opportunity to become one of their models. You can register as a so-called "amateur" on the registration page. In just a few steps you can register as a model and get started right away. All you need is a verified account, a valid ID (adult) and a selfie with photo ID. The amount of your earnings depends on how many users view your content and donate their dirty cents. According to MDH, their models earn 25% of the dirty cents collected. Note, however, that there might be taxes on this income.
What do we think of MyDirtyHobby?
Both the user interface and the content offered by MyDirtyHobby are quite respectable. Especially for viewers from German-speaking countries, the platform has a lot to offer.
We especially like the possibility of being able to view the models' content in the camshow area as well as their video clips and pictures without having to switch platforms. The idea of getting all the features on the same platform has been implemented well here.
We are also very satisfied with the costs at MyDirtyHobby. Compared to some other providers, the price-performance ratio for the exchange currency and the content offered is right here.
After we had tried out the erotic portal extensively, we did not notice any significant disadvantages. The only thing that we find unfortunate here is that no trial memberships are currently offered. However, since you already get access with a one-time payment of just €10, we think that's perfectly fine.