Tushy
Over the past few years, the number of different erotic video platforms has grown significantly. A very popular site is among others Tushy. If you've ever looked around adult sites like Pornhub, you're bound to have come across a video with Tushy's label on it. This is mainly because Tushy is becoming more and more popular among viewers with its own video style. But what is Tushy actually? To answer this question, we took a closer look at the video platform and its content for you. We'll tell you what Tushy is all about and whether you can watch its videos for free or if there are any costs involved. Let's get to the bottom of these questions together!
Is Tushy free of charge or not?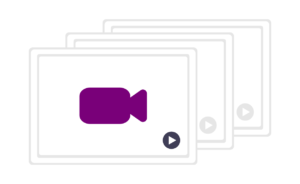 What about the free use of Tushy? In order to view the exclusive content of Tushy, you will be asked by the platform to create your own account. It quickly becomes clear that this is a paid membership to Tushy. A free trial version of the video or a free trial day is not offered here. So to define it clearly: The videos on Tushy's website are not free and can only be viewed on the platform with a valid user account. But what does a membership with Tushy cost? And what are the benefits?
Tushy Membership
The membership on the erotic platform can be used in different payment packages. When you sign up for a Tushy Membership, you get access to all exclusive videos in excellent resolution. The video quality even goes up to 4K resolution and all videos can be viewed via download in offline mode, among other things. The costs of the Tushy Memberships are divided into different packages, as just mentioned:
30 days package for 35.95€ (1.19 € a day)
90 days package for 71.95€ (0.79€ a day)
180 days package for 119.95€ (0,66€ a day)
You can also book a 2-day trial subscription, which is offered for 2€ per day. This allows you to use the full scope of Tushy Memberships in 48 hours and get your own impression of the content.
Our conclusion about Tushy!
After we have tested Tushy extensively, we can share our impression of the erotic platform with you. We noticed the following advantages when using the website:
The content offered on the platform is particularly high quality. The actions in the videos take place in special, luxurious locations and thus create a special atmosphere. The actors and actresses are also very professional at Tushy and perform in the videos under experienced direction. But the highlight of the Tushy content is the very good resolution of the videos. The resolution of the clips is very high and it is great fun to enjoy the content.
Basically, we hardly noticed any negative points. However, we find it a pity that no free videos are offered for preview. However, the advantages we just mentioned make up for this small drawback. If you want to get an idea of how Tushy's videos are shot, you can take a look at free video platforms like Pornhub.