Ersties
At the term Ersties many people in Germany think of students who are new to the university. This thought actually goes in the right direction, if you look at the concept behind Ersties. Maybe you've landed here with us because you've already seen a video of the Ersties or simply want to know who is behind this label. We bring you the necessary clarity! For one thing, we'll tell you exactly who's behind the Ersties and what sets them apart from other platforms in the industry. We also go into what content you can expect on Ersties and what costs you will incur if you want to take advantage of the offer. In addition, we deal with the question of whether Ersties is a reputable portal. So let's not waste any more time and start with our report!
What does Ersties offer you?
Ersties now offers you several thousand real amateur videos of many different amateur models. The naturalness and authenticity of the videos is extremely appealing and immediately stimulates the desire for more. For example, the models are introduced at the beginning of the videos with an interview, which immediately creates closeness. The videos cover different categories such as solo, girl-on-girl, outdoor or even public. Here are the right videos for every taste. The variety of actresses is also deliberately broad. You can expect at least five new and exclusive videos per week.
What costs do you expect with Ersties?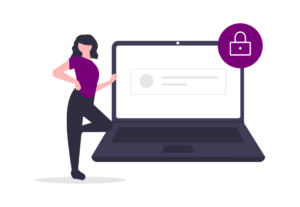 The Ersties offer is billed monthly. The costs differ depending on whether you pay monthly or for a longer period in advance. Paying for a longer period of time can be worthwhile for you in any case, as we will show you now:
25€ for one month (equivalent to 25€ monthly)
35€ for three months (11,67€ monthly)

– %% savings of 53% !

60€ for six months (10€ monthly) –

%% savings of 60 % !

100€ for a complete year (8,33€ monthly) – %% savings of 67 % !
We recommend you to choose the three-month subscription at the beginning, because it allows you to test the platform extensively and to save a lot of money. If the Ersties convince you (which we assume very strongly), you should decide for the annual subscription. The price-performance ratio for the membership is more than fair.
You can cancel your subscription at any time. When paying, you have the possibility to choose from different payment options. You can pay by credit card, direct debit or instant bank transfer.
This is how Ersties is structured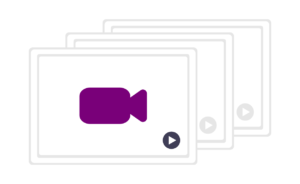 The design of Ersties impresses on the one hand with its clear structure and a playful design. On the homepage you have the possibility to watch videos of different categories or to get to know the new models at Ersties in an interview. The menu takes you directly to the various episodes and the video section. You can also call up your profile and make changes to it. In addition, you will find an overview of the different models with a description, pictures and direct links to the videos. With this handy tool you can quickly and easily find the right model of your choice.
✔️ The advantages with Ersties
Very clear and beautiful website
Several thousand videos (in HD)
Very high quality videos and pictures
Possibility to download videos in HD
At least five new videos every week
Real amateur videos that captivate with their naturalness and authenticity
Transparent cost overview and fair price-performance ratio
We think that the advantages at Ersties are pretty self-explanatory. The content creates a closeness to the models that you don't get from other amateur portals and ensures that you can get to know female sexuality in a completely new and genuine way. The naturalness and the emotions in the videos are also a great unique selling point of Ersties. In addition, we are convinced by the diversity of the videos and especially the many different models that are now a part of Ersties.
❌ The disadvantages with Ersties
No free content on the site
Here it is quite clear: quality has its price. You don't have the possibility to watch free videos or pictures of the models at Ersties. However, looking at the prices, this is completely justified. In our opinion, the price-performance ratio at Ersties is extremely good if you decide to subscribe for several months.
Is Ersties serious?
Surely you are asking yourself whether Ersties is a serious portal and whether you get what you pay for. We can answer this question with a resounding "yes". Ersties has been on the market for over a decade and handles payments discreetly via Epoch. This payment service provider is used, among others, by many reputable Webcam platforms such as Camsoda . This also means that you can cancel your subscription at any time and no longer have to commit to Ersties.
What do we think of Ersties? Our conclusion!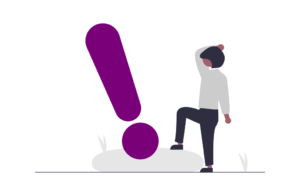 As you can already imagine, our conclusion about the Ersties platform is very positive. The concept, diverse offer and the high quality of the content definitely speak for Ersties. In addition, the prices for use are more than fair. We can therefore advise you with a clear conscience to register with Ersties and benefit from amateur content that you probably won't get on any other site.