MyFreeCams
Every year we can observe how different trends come and go. In the world of eroticism, there have also been major changes over the past few years. This includes the offers in the field of live cams. More and more portals offer their services for the exchange of erotic acts in real time and many you probably already know. We are talking about Chaturbate, LiveJasmin, Camsoda, Susi.live or also BongacamsToday we will take a closer look at the live cam portal MyFreeCams more exactly. We can say in advance that MyFreeCams already has many millions of users and has been on the market for quite some time. We will get to the exact facts and figures in a moment.
We at All Actresses have made it our business to compare the different streaming providers and to make the most important points clear for you. We are especially interested in how the user site is structured, what costs are behind it and what features the platform still offers. After all, we all want only the best that the Internet has to offer. So let's take a look at what makes MyFreeCams so special and whether it's worth you taking a look. Let's go!
What can you expect on MyFreeCams?
As we have already described, MyFreeCams is a platform for erotic live chat with video transmission. Here, as a registered user, you have the opportunity to follow the live shows of the models, write them messages in the chat room, start a private show and much more. Basically, all the features that we expect from a common camshow platform are offered here. Even the currency system here is based on exchanging real money into so-called "tokens", which you can use to send tips to the models. Usually, the broadcasters thank you by doing a certain act in front of the camera in return. However, in order to use the functions of MyFreeCams, you should be logged in as a user. As an anonymous guest, you can only watch the show in progress on the site. The chat function is reserved for registered profiles.
Registration at MyFreeCams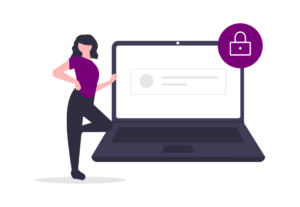 To register as a user on MyFreeCams, you don't need much. You just need to be over 18 years old and provide an email address – that's it. Registration on MyFreeCams is free of charge and there are no hidden fees for you. Now you can actively use the public chat function and participate in the broadcast.
What does MyFreeCams cost? We explain the tokens
We have already explained that you can use MyFreeCams for free. However, you will quickly notice that without tokens you will still be limited in many aspects. A token can be compared to a virtual currency. You exchange real money for a certain number of tokens, which you can use during a live show. On the one hand you can send a tip to the model if you like the show and on the other hand you can use other special features. For example, if you want to be undisturbed with a model in the chat room, you can use this privilege for a certain number of tokens per minute.
The list of tokens is as follows:
200 tokens: 19,99$
550 tokens: 49,99$
900 tokens: 74,99$
1875 tokens: 149.99$
3775 tokens: 299,99$
7575 Tokens: 599,99$
This is how MyFreeCams is structured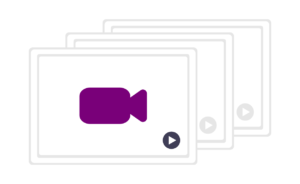 Let's get straight to the special feature: the live cam platform MyFreeCams has several user interfaces. Depending on the device you use to access the site, a corresponding design comes up. We find that the mobile view is much more pleasant and clear, even if we log in via PC. Once you have MyFreeCams open, you will easily find your way around. On the home page, you will immediately see a variety of models that are currently streaming. Of course, you can also use the "Model tags" to find a category that suits you. For each category you can see the number of webcam shows that are running.
The advantages and disadvantages of MyFreeCams
The first positive point about MyFreeCams is that the platform is very simple. You can customize many settings, so you will always find the live cams you want. There are no unnecessary features and you will quickly find your way around as a new user.
The next positive point is the cost of tokens on MyFreeCams. Compared to some other live cam providers, the prices for the tokens are fair in our opinion.
However, we immediately noticed one disadvantage: The platform is completely in English and no alternative languages are offered here. So if you don't know English, you might find it a bit harder to feel comfortable here.
Can I earn money with MyFreeCams?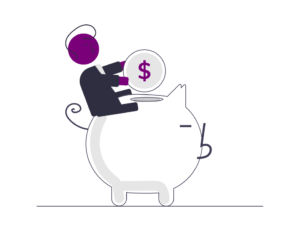 As with other providers, you can register as a model with MyFreeCams and offer your own shows. So, you would earn money for every token shared with you. How much you earn depends on the number and duration of your shows and the number of tokens you get from your viewers for your performances. For every token you earn, MyFreeCams pays you a flat rate of $0.50, which is roughly 50% to 60% of the token's value. According to MyFreeCams, the average model with several years of experience earns between $80 and $200 per hour.
Our conclusion about MyFreeCams!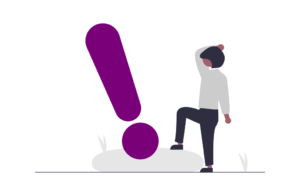 We think that the simple concept and structure of the platform has its advantages and disadvantages: As an English-speaking user, you will easily find your way around MyFreeCams. There are hardly any special features, which again could be a disadvantage if you look around at the competition. There are hardly any other interactive ways to interact with the model here than via the chat area. By that, we mean that there is no vibra-toy feature or anything similar offered here, for example. But apart from that, the token prices here are very fair and you get something for your money here. Also, the fact that MyFreeCams seems to be ad-free is a good sign that here the user gets what he called the platform for. We recommend that you take a look at MyFreeCams yourself and see for yourself. We wish you a lot of fun!