Dirty Tina
Dirty Tina has been a well-known figure in the German-speaking adult film industry for years. Born on August 09, 1972 in Rheine, the actress from NRW's real name is Martina Schmeddinghoff and had released her first videos in March 2010. Since then, her career has continued to develop and today, with her more than 800 videos, she is one of the most searched women in the "Milf" category in the German-speaking world.
Then you should not miss her live shows at ! 🔥
What Dirty Tina does today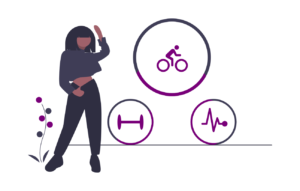 Tina describes her life today in such a way that she finally feels she has arrived. Doing what you love and getting paid for it is what she describes as the fulfillment of her professional quest. She is represented on various online platforms and has a loyal fan base. Because of her closeness to her viewers and her online presence, it continues to grow. Her own website is also running more and more successfully, where she provides exclusive content with better quality.
Dirty Tina private
Martina is one of the few performers who reveal her private name. However, she finds that in contrast to her former profession, she is finally doing "serious" work and the work in the adult film industry is much more honest than that in the financial world. Today she has a residence in Münster and a second one on the island of Mallorca. So far nothing is known about her current relationship status. Martina also has a son.